My 24 Hour Lover
Imagining the future of our
relationship with our phones
Role:
Textile Futures Master Thesis
A Love Affair With Technology
"My 24 hour Lover" is my thesis project I realized during my Masters course at Central Saint Martins College, London, in 2012. The phone is one of the most intimate and ubiquitous items in our lives. Through observing all the various nuances of the relationship we now build with mobile phones, I imagined the development of this love affair through a timeline from 2012 until 2045. For each period of time, I have questioned how mobile devices will have an impact on human behavior and vice-versa.
Use Textile To Anticipate Future
Needs, Desires & Challenges
This project was based on the belief that human behavior is full of curious habits that can be turned into critical stories in order to imagine how we will interact with technology and each other in the future.
The point of building future scenarios, for me, is not about predicting accurately the future and imagining precisely how technology will look like. Rather, it is a great tool to debate about how things are today. Future scenarios can help us to create a more human and emotional relationship with technology.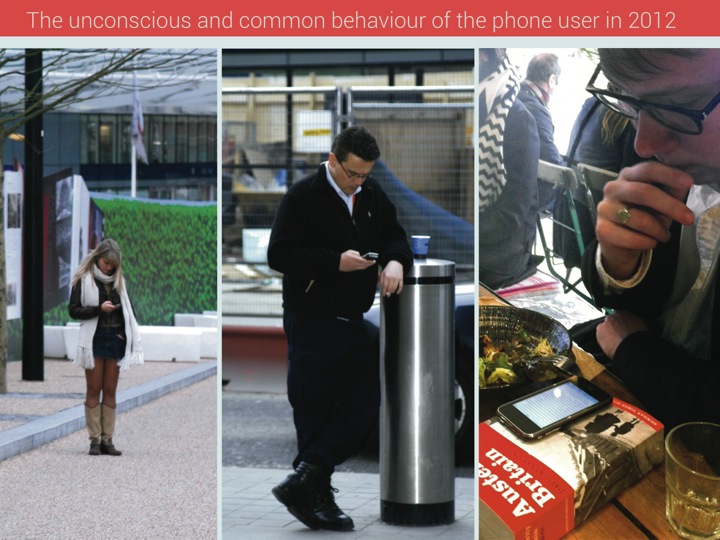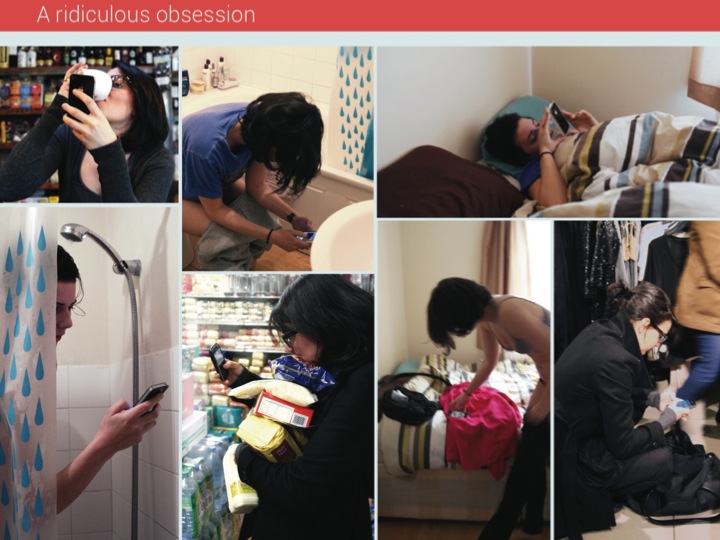 Imagining The Future By
Observing People's Everyday Habits
This research intended to illustrate the ridiculous obsession we've developed with our mobile phones and prove how technology is shaping us physically and mentally. After looking at human behavior, I wanted to understand why we have developed such a particular obsession with our devices.
Once I had established an interesting portrait of our current relationship with technology, I investigated what are the emerging technologies that could impact the future of mobile phones. With these parameters, I was able to imagine the
time-line of our love relationship with mobiles phones from
now until 2045.
A Love Story From 2012 Until 2045
I transformed my research into probes. Each of them illustrate through a gesture and a abstract shape a new facet of our relationship with our mobile phones. The images below show my probes, my concepts and the timeline of what our love story with phones could look like from 2012 to 2045.
The Choice Maker:
A Sensitive Phone
In 2020, the computing surrounds us, turning our phones into witty life advisors and annoying doctors. As we are constantly checking our phones for any decisions we make, we gradually start to trust our phones more than our own intuition and senses. People can finally look away from their screens and "look up", but only through the lens of technology.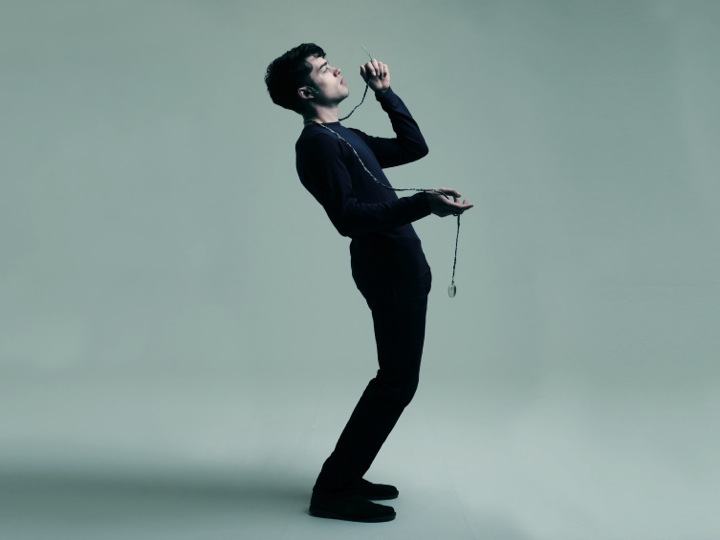 The Companion:
An Emotional Phone
In 2030, nanobot technology is still a slow process but it enables people to talk to their phones using telepathy through a permanent implant.The user is developing a strong emotional relationship with his phone.The phone is now a real caring lover for people.
The Fusion: A Mutual
Love Relationship
2040 marks finally the success of the first "nanobot phone." Acting as an extension of the human body and mind, people consider their phone as their umbilical cord.
The Parasite: A
Love/Hate Relationship
Since 2045, the mobile phone has developed a personality and so it will claim to have its own feelings and its own will.2050 is the year when phones are vital for human beings. We have reached a point where differences between human beings and artificial intelligence are blurred.
Who, Where, When
Textile Futures, Master Thesis
Central Saint Martins, London 2012
Team
Alexia Mathieu, Manon Marbouty (jewelry maker)
What I Did
Cultural research, Design research,
Art direction, Conceptual thinking, Probe design